Many People think that e-mail marketing has been dead. As it is a digital era people talk on videos, use chatbots. Email marketing seems to be dead. But In fact, email marketing is still going very strong to promote your content, to generate more leads, and if you do email marketing in an effective way you can turn out your Prospects into your customers and win over all the marketing channels like SEO, social media and many more. If You want to reach a whole new audience through email marketing you should keep in that for bloggers a solid email list is more important than your blog traffic.
Basically marketing comes into two textures: one is push the marketing and other is pull the marketing
Push Marketing is basically a self effort which you do to reach more and more audience and traffic. To do so you can run your adds, a complete email marketing campaign, or even cold calling people.
While Pull Marketing is basically that strategies, step, and tactics that you perform on your site to draw the traffic automatically on your site. like you have to work on SEO, create a more engaging content and to make an effective email list through email marketing.
If you build a strong relationship with your customers then it would definitely paves the way of your long term success in marketing. If your visitors subscribe your email then they would ask you to have a strong customer relationship with them.
Benefits Of having an Effective Email List:
A strong email list will help you in various ways:
It will help you to build your brand
To engage more traffic on your site
You will create highly Personalized messages
It helps to scale your business and also your product listing
It will prove effective in building excitement
While doing email marketing Remember one Thing:
While going in someone's inbox it is important to remember that it is just like being invited to their home dinner, if they ask you to take your shoe off you you have to do it respectively. With email marketing, you can do wonders. But, if you don't know about its basic you can not do it in an effective way to drive audience, so to build a strong relationship through email marketing you have to know what is really meant by email marketing, like what are the benefits of email marketing, how to do email marketing effectively, and how to set up your first email campaign.
In this master guide of email marketing for beginner's I'm listed all important aspects of email marketing and key features tip for making an effective email strategies so it will build more excitement in your customer and so you can build a long term business relationship with them.
Table of Content:
What is meant by email Marketing
Benefits of email marketing
how to do email marketing
how to create email marketing strategies
Why you need to build an email marketing list first
how to grow your email marketing list
How to do segmentation of your email marketing list
Types of emails you can send
Setting up your first email campaign
How many times you can send your marketing emails
What email metrics should you track
Conclusion
What is meant by email marketing:
E-mail Marketing is basically a highly digital marketing strategy in which you send your marketing emails to your prospects and customers to build a strong business relationship with them. If you do your email marketing in an effective way your prospects will turn into your customers and will build more excitement to turn time- buyers into loyal fans. when you do email marketing by using proper email marketing strategies people begun to subscribe to your newsletter and show interest in knowing about your products and services.
And having a strong email marketing conversation it will lead them to make a buying decision that lead to more sales.
When you read the complete guide on email marketing you will know
How to build an email list full of targeted customers.
How to optimize your emails for the highest CTR (Clicks through rates)
How to make an effective email list
how to start first email campaign
How to turn your prospects into customers
With newsletters, you can prove your expertise and credibility by providing value, building trust, and generating leads over time.
how to build effective email marketing strategies
Sound good?
Then let's dive into the master guide on email marketing to nurture leads and boost customer loyalty.
How to do Email Marketing?
Are you wonder how to start your email marketing? I can understand at this time many questions are arriving in your mind and you want to get answered to all that question. So let's take a deep breath and get started.
Basic Steps:
Email marketing cheat sheet.
Establish your goals.
Build your email list.
Select the type of campaigns you want to send.
Create your first campaign.
Measure your results.
Video: Advocating for email.
Post-Campaign Bonus Tips (Updated
Email Marketing Step 1: Build your email list first
It's not a good Impression that you decide to sent email to millions of people if you do not have targeted people yet. To do this job firstly you have a complete email list of people to send emails. remember one thing that in email marketing if you don't have an effective email list of targeted people, it wouldn't work.
no doubt that building an subscriber list is really a most challenging part of email marketing that you have to do in first step but if you don't do this your amazing content would not have any engagement so its lead to less lead and traffic to your site.
First, simply go to your website and add a banner, or place the subscription option on your home page. Ideally, you want it to stand out and attract your readers' attention, That means you need to capture leads to grow your email list with your target audience and to hit your goal you have to optimize your messages. For that, you can convince people to share their email in various ways. Like you can use various lead magnets:

You can ask your user in which topic user is interested
A free quote or consultation
Quizzes or a self-assessment
You can offer an eBook
A complete guide on any affiliate marketing
any other downloadable asset
With effective CTA ( Call To Action)
OR you can the best tool to generate more leads like Optin monster.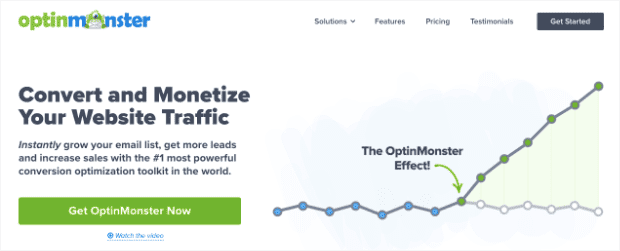 You can add ESP (Email Service Provider) to segment your audience, organize your list, and distribute email campaigns to your audience.
Establish your credibility, explain what the emails are for, and obtain people curious about receiving them. Simply posting "enter your email for updates" isn't getting to get anyone excited. Instead, share specifics. By sharing a selected call to action or benefit to providing their email address, you'll get more people to subscribe. to make an effective email list follow all the marketing rules and regulations.
email Marketing step 2: Set Measure able goal
Consider the big picture of your email marketing program to be what you want to accomplish with each specific email campaign. Do you want your emails to drive sales, or are you looking to improve your email engagement? You may also want to experiment with sending re- engagement email.
Email marketing step 3: Choose Suitable Email Marketing Platform:
Next, choose a suitable email marketing service for your company. Then create campaigns and set an appropriate call to action.
Email marketing Step 4: Test Your Emails Before Sending:
Perform the A/B test for your emails.
Optimize basic elements of email
Email Marketing Step 5: Provide More engaging Content to your audience
As good as you build an effective email strategy, the more the instant result you will get. it's only up to you how to grow your audience by various effective email marketing strategies.
The more the engaging content you write, there would be great the chance that the target audience will come to your site and subscribe to your newsletter for updates and build relationships.
On the other hand if you take it lightly and don't not response on daily basis to your customer, he will definitely get disappoint. That will create negative impact on your marketing campaign also.
This is why the first follow-up email is so crucial to the success of your email marketing efforts. For this, you have to first send out an introduction email and then write a great email newsletter.
Email marketing Step 6: Segmentation
What is email list segmentation:
Now that you understand the basics behind an effective email campaign, let's talk about how to take things to the next level.
Specifically, using segmentation and analytics to refine your broadcasts and generate even better results than a basic campaign.
Email list segmentation is the process in which you break your subscribers and target audience into different small groups basis on specific criteria to send more personalized email to build a strong business relationship and to turn your prospects into customers.
So, the question is why segmentation of email list is so important? So, let's talk on some important aspects of it.
It will improve your emails open rates
remove inactive subscribers that keep your email list fresh to a better chance of a sale
Perfect your timing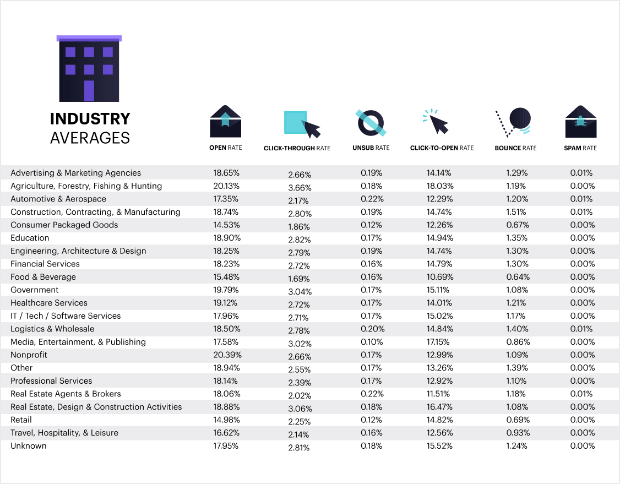 You can  speak to an individual person, with a personal subject line and a personalized message.
It will automatically optimize for mobile
Step to segment your list: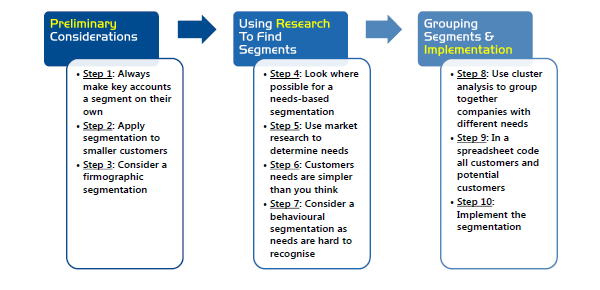 customer list (in comparison to leads who haven't bought)
newsletter subscribers
daily email list (in comparison to weekly, bi-weekly, monthly, etc)
demographics, such as age, location, or job title
interests, such as marketing or sales topics
Results of Email list Segmentation:
Complete steps of building an email strategy:
Set a goal for your email campaign
Decide on the types of email you'll send
Choose your audience segments
Select the right technology
Create perfect options
Plan emails and followups
Craft the perfect subject line
Write your email marketing copy
Design your email
Test and track your email campaign
Types of Emails you can send:
You can send newsletter or marketing offers
triggered emails
Blog updates
Drip campaigns
 
What Email metrics Should you track:
The top 3 metrics to track for email marketing are:
Deliverability. Your deliverable rate is the number of emails that made it successfully to the target recipient's email.
Click-Through Rate.  Shows the percentage of subscribers who clicked a link in your email.
Email Marketing Tools:
While doing email marketing it is essential to know about important tools that will help you to generate more leads and to grow to business to take it to the next level.
Some Important tools are discuss here:
Mailchimp
Marketo
Convert Kit
Sendinblue
Yesware
Get Response
Conclusion:
Now that you've learned the foundations of email marketing it's time for you to act. Email marketing basically gives a chance to marketers to increase their sales by mailing targeted Audiences and to turn their prospects into customers so to builds a strong relationship with them. Now after reading this complete guide on email marketing it's up to you to search for more relevant information on all those topics to boost up your knowledge and to run effective email programmes, to build and segment high-quality list, using email templates, making powerful email strategies to run a strong email campaign and then test and optimize your campaign it will help you to build a long-lasting relationship with your customers.
If you have any questions related to this article you can ask any questions from our team at services craft. We'll feel the honor to help you in this regard. We have also Email marketing Experts and also SEO Marketing Experts t that will help you to build effective email marketing strategies and to make your content more engaging to start your email campaign. If you need any help in social media marketing to boost up your target audience and to generate more leads Our Social media Experts will put a strong focus on boosting your social media channels to grow your audience and to increase your sales and productivity rate.
Do you Still have confusion? Let's have a free consultation call with us or contact us on our social media channels, Facebook, Instagram, Pinterest, and LinkedIn.